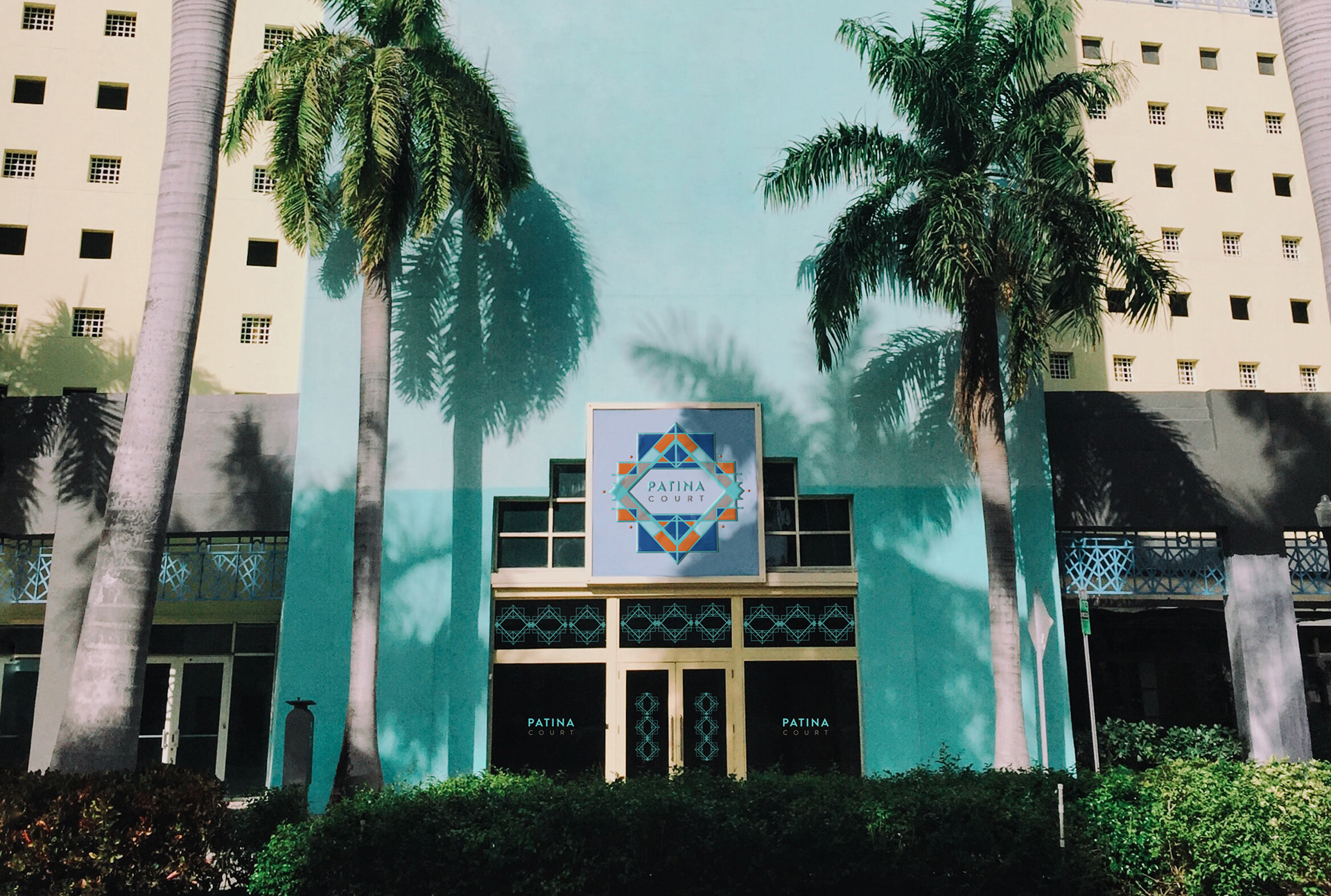 Patina Court Hotel Branding
Located in Miami, Florida the Patina Court Hotel offers an escape for those looking to delve back in time and experience the charm of the 20's with the modern day comforts and beach city vibes. 
A logo and visual identity has been created to give the hotel a distinguishable look and a tonne of personality. Bright, bold colours have been matched with angular geometric lines to create a pattern that can be applied throughout the hotel branding materials.