So, you've finished your studies and come to the beginning of your 20's. You should get a 'proper' job now and start building your career right? It's time to act like an adult… or so society tells us that it should play out like this. Get a job, find a partner, get married, get a mortgage, have a baby and so on. But what If I told you there are other options and paths YOU can take. You don't have to complete these milestones or do them in the conventional order. I have realised that you don't have to live your life in what you think is expected of you from what society tells us to do.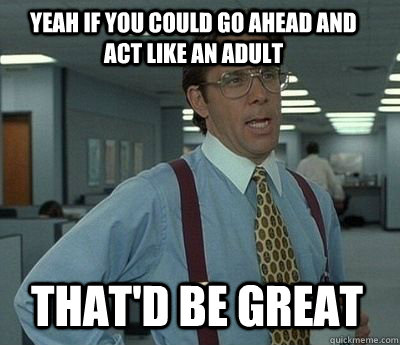 Travel over a career…
As a recent graduate I struggled with the idea of conforming to one role, one job and one way of thinking that I thought was expected of me. Ever since I was young I had this idea of life and life's milestones that you should move towards and complete. Everybody has the same expectations, grading system, steps to take. Not many other options are exposed to you as you grow up. University was pushed heavily on my college and it made me feel like if I didn't have a degree then it would be harder to go anywhere else further along the line.
I realise now that that could not be more wrong! There are so many other routes you can take that do not fit in with societies expectations and thats a good thing!
I have always loved to travel and experience new ways of thinking and living which is clear by the content on this blog and my ethos of a travel lifestyle. I tried to tame it by taking a few holidays here and there and taking a few months out to satisfy my desire to travel. This did the opposite and further ignited my passion to continue to explore. It made me realise that for me to find happiness in what I do, I need to find something that involves travelling within it.
I learnt way more and gained so much more experience from my travels than I have ever done reading a text book. Yeah studying gave me an in-depth knowledge about a particular field and on paper I can say I can do that but its not until you get into the 'real' world that you realise you have a whole lot more to learn, that studying can never teach you; you need that first hand experience with things. And travelling has been my greatest teacher so far.
I tried the corporate lifestyle for only 9 months before I decided that I needed to get out of it. I'd landed a junior design role that offered on the go training. Straight out of uni you'd think that this was the dream! I thought it was but I realised I was just doing what I thought was expected of me. I was stuck in a monotonous cycle of traffic jams, office desks and paperwork. I wasn't living, just existing until the next pay check. This wasn't what I was supposed to be doing, I wasn't living up to my full potential slaving away at a desk 5 days a week with no real life at the weekends either.
I started to get really bogged down with it, not depressed, but I know if I had continued on then that's the way it may have headed.
I decided enough was enough.
I took the leap and quit my job.
I guess I'm having a quarter-life crisis? But in a good way…
I had no back up plan or financial stability to fall back on. yikes. But I remember being so happy that I had escaped it so soon! I had taken control of my ship and I was set on battling the ocean waves. Maybe a little dramatic but the english literature student comes out in me sometimes. I was not about to settle for what was expected of me. I choose to get out find a part time retail job to tide me over for a few months while I concocted a plan. I was starting to feel happier, I got the chance to do some freelance design work and start putting in place the foundations for enabling me to travel and work. I studied a TEFL qualification, I trained for a half marathon to raise funds for my Nepali village, I was taking steps outside of my comfort zone. I was pushing myself.
Fast forward to the end of 2015 and the beginning of 2016. I couldn't have been happier to see that clock strike 12 on new years eve! I'd made it through and I am so ready for what this year will bring. I'm choosing travel over a career because I feel that whatever you do should make you happy; for me that is travel, for someone else it may be that corporate lifestyle. Whatever you do, do not settle for the comfortable option, whats expected and the 'norm'. Grab the bull by the horns and live life. If you don't do that then your just existing.
Why am I writing this? Because I want to encourage anyone who happens to read this that travel is awesome! I want to inspire you to grab that bag and book that flight because it WILL be one of the best things you ever do. Even if its just a short period of travelling or a lifelong passion like me. You'll gain so much from the experience and learn so much that you just can't do if you stay at home in your comfort bubble. I don't want you to be afraid of travelling solo or put off by what you see in the media because the world is a much less scarier place than what it makes out; just use your common sense.
So that's why I'm choosing travel over a career.
More reasons to travel…
Travel for the VIEWS
Travel for the BONDS
Travel for the FESTIVALS
Travel for the GROWTH
If you'd like to keep up with my adventures and get social;
Facebook | Twitter | Instagram | Youtube
Travel. Create, Be Nice!