I've been in Shanghai for 1 month now and there have been a few things that have made my settling in go incredibly smoothly – Apps! I'll tell you the 6 must have apps in Shanghai to make your stay however long, way easier.
WeChat (1)
Without a doubt the number 1 app you MUST download before coming to Shanghai or China in general is WeChat. The app works much like whatsapp with a dose of Facebook & Instagram. The app combines most of the features found on those platforms into a social media giant. People here use WeChat to communicate, advertise, pay and live.
WeChat lets people scan each others QR codes to add friends, making it fast and easy to connect with everyone. Honestly, the second question you'll get asked once you meet someone new will be "Do you have WeChat?".
Once you connect a payment method to the account, you can pay for anything from food to clothes. An easy way to top up and purchase goods.
If you download one app from this list, get WeChat.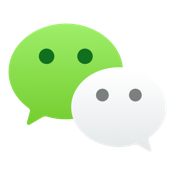 Ofo and/or MoBike (2)
The app is built for users to scan bikes around Shanghai. You can find yellow bikes (Ofo) or orange bikes (Mobikes) all over the city. You simply go over to the bike, scan the QR code and rent the bike for 1RMB. The difference between the two is that MoBike's have a built in GPS, so you are able to locate the nearest bike to your location.
A cheap, fun and simple way to get around Shanghai.
Explore Metro – Shanghai (3)
The Shanghai metro system is a fast, reliable and easy way to move underneath the city. There are never any strikes and the lines run from 6:00am – 10/11:00pm (with some of the smaller lines closing earlier). Explore Metro allows you to plan a journey from A to B – by simply selecting your first point and then tapping your destination. The app will show you the fastest route to take, whether you need to change and approximately how long it will take you.
It's saved me a few times from getting lost underground! Although there is incredibly easy to follow signs in English and Chinese as well as a colour coded system to make travelling around simple.
Pleco (4)
Pleco is a translation app from English to Chinese and vice versa. Incredibly useful when you are trying to converse with someone who does not speak your language. You can look up hundreds of words to help any situation and aid you in connecting with locals, ordering food and finding your way around. It also works offline so you don't need an internet connection once downloaded.
Air Quality Shanghai (5)
One of the downfalls of the city is the constant pollution caused by the expanding factories and use of fossil fuels. An app that helps you cope with this is Air Quality Shanghai. You are able to look up the current air quality of the city. You can determine whether it is safe to go out, wear a mask or in extreme cases to remain inside. Using a traffic light system and air quality percentage rating to present the information to you in an easy, digestible way.
Smart Shanghai (6)
A number 1 expat website hub now has it's own app, which will help you with everything you could want. Housing, food, events, transport and more are crammed into this app created by expats for expats. If you need to search something or find advice then Smart Shanghai is a good one to have to hand.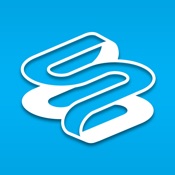 There you have it, if you're planning a trip to Shanghai give these apps a go to make your stay better!
Of course I also recommend getting a good VPN as well but that's a whole other post!!
Make sure you stay up to date by following my social channels – I upload regularly to Instagram and right now there are some pretty cool shots from my first month in Shanghai. Check them out and connect, I love looking at other travel photos too!
Facebook | Twitter | Instagram | Youtube
Travel. Create, Be Nice!
Pin this image if you think it would be helpful to you or someone you know!